Medical Education at Soin
Soin Medical Center is the newest training hospital in Kettering Health Network. Find out more about our residencies, fellowships and medical student rotations.
---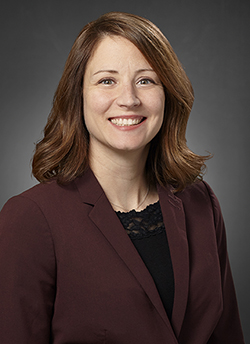 The Graduate Medical Education Department at Soin Medical Center is committed to promoting an environment of educational excellence for the next generation of patient-centered, compassionate physicians, who will meet the needs of their community.
We are part of the Kettering Health Network, a faith-based institution, which is known for excellence in education as evidenced by the program directors, academic faculty, and medical education administration trained here and serving as regional and national leaders in their respective fields.
The medical education department is grounded in primary care and integrated with specialty training residencies and fellowships, which results in the enhancement of the healthcare we deliver to the Dayton metro area. Furthermore, we support and educate using the latest advancements in technology, for example with ultrasound and simulation.
As a leader in education, our central focus is to our trainees and valued patients. This focus includes our program culture, which has a strong emphasis on resident and fellow engagement, and aids the development, growth, and enhancement our programs. We believe our programs' strength is derived from the faculty, staff and trainees, and a continued focus on faith, culture, and people.
As a native of Dayton, Ohio, I am personally invested in serving our patient community, and committed to developing residents, who represent the future of medicine, here in Ohio, and in their own, future communities.
We hope that you will look at our programs and consider making Soin Medical Education the next step in your educational and professional journey.
Anna M. Squibb, MD
Director of Medical Education
Indu and Raj Soin Medical Center