Our Fellows
---
Fellows Class 2021-2023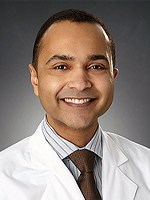 Mohammed Abdelaziz, MD
Wright State University
---
Dr. Mohammed Abdelaziz earned his medical degree from University of Khartoum, Sudan, in 2005. After graduating medical school, he completed an Internal Medicine residency from Wright State University in Dayton, OH. He also earned a Master's in Public Health from Johns Hopkins University. He has been a practicing hospitalist in the Dayton area since 2012. He was elected as a fellow to the American College of Physicians and Society of hospital Medicine.

In his free time, Dr. Abdelaziz likes to work on home improvement projects. He resides with his wife and 2-year-old son in Centerville, OH.
Nikhil Kurapati, MD
UPMC McKeesport
---
Dr. Nikhil Kurapati is a 2009 graduate of the University of Michigan double-majoring in Brain, Behavior and Cognitive Science as well as Cellular, Molecular Biology. He completed multiple years of neuroscience and population genetics research at U of M before starting at the University of Pittsburgh School of Medicine. After medical school, he completed a two-year biomedical engineering post-doc at the Medical College of Wisconsin in pediatric disabilities and received the Young Investigator Award at the ACRM 2017 Annual Meeting, as well as a Poster Award at the ASIA 2016 Annual Meeting. He then pursued a Masters in Public Health, where he received an Outstanding Student Award. He has recently completed his residency at UPMC McKeesport near Pittsburgh, PA as of 2021. Nikhil has published over a dozen journal articles in publications such as PNAS, Spine Deformity, and Journal of Neuroscience. He also has a significant computer science background in Python, MATLAB and SQL which he is excited to use as part of a career in Clinical Informatics.
Fellows Class 2022-2024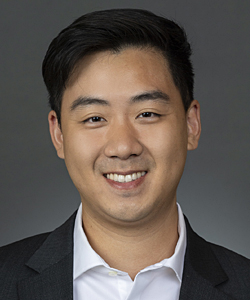 David Cha, MD
Wright State University
---
Dr. David Cha is a Fellow in Clinical Informatics at Kettering Health. He grew up in Dayton and received his medical degree and completed his Internal Medicine Residency at Wright State University Boonshoft School of Medicine. He is passionate about improving the efficiency of healthcare for patients and physicians. Outside of medicine, he enjoys spending time with his wife and two sons, hiking, BBQ, and playing guitar.