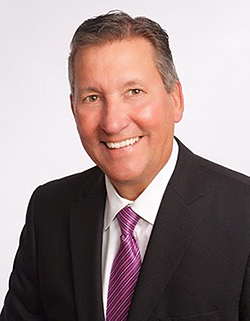 Welcome to the Kettering Health Network Family Medicine Residency at Soin! Our program has been developed to train companionate, competent family practitioners with superior clinical abilities.

The residency is unopposed and located in the new, state of the art hospital, Soin Medical Center. This is a 157 bed, acute care hospital built in 2012, located in Beavercreek, Ohio, a beautiful suburb of Dayton, Ohio.

The family practice center has been completely designed and renovated to optimize outpatient family medicine training. It will house 24 exam rooms, procedure rooms, a lounge, a library, and a conference room. It is located in a stand-alone building approximately one mile from the hospital.
Although the residency is still fairly new, the faculty has multiple years of experience in teaching family practice residents.

As your director, I guarantee that your educational experience will be rewarding and comprehensive.

I have been involved in teaching residents since 1983, while maintaining a full family practice office. I am also a director of a primary care sports medical fellowship that has graduated 34 fellows through the years.

The volunteer faculty at Soin is extremely enthusiastic about training new residents.

Please don't hesitate to contact me at

Thank you for your interest.
James M. Tytko, MD, FAAFP
Program Director
Family Medicine Residency
Soin Medical Center